truejoy's Private Page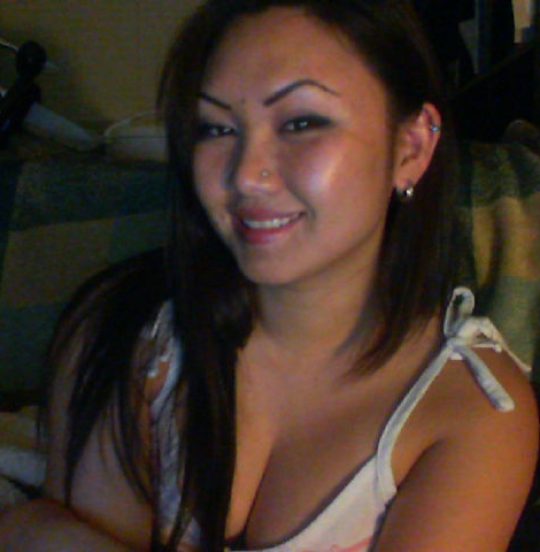 ---
I am: Woman
Seeking a: Man
Age: 29
Body Type: Athletic
Ethnicity: Asian
Status: Single
Occupation: Hotel Receptionist
---
In My Own Words:
Hi my name's Joy!
I just want to tell you all to not be ashamed of who you are!
It doesnt matter whether you are big or small, blonde or brunette, Caucasian or Asian or any ethnicity for that matter EVERY PERSON IS GREAT!!!
IF YOU HAVE A THIRD NIPPLE OR AN EXTRA TOE, IF YOU LIKE TO EAT KETCHUP ON SPAGHETTI OR DRINK HOT CHOCOLATE ON THE HOTTEST DAY OF THE YEAR……IF YOU LIKE TO DANCE IN A THUNDER-STORM, OR WATCH CARTOONS IN THE BUFF…IF YOU REALLY DO BUY HUSTLER FOR THE ARTICLES, OR CALL YOUR MOM TWICE A DAY….IF YOU SING LIKE ELVIS IN THE SHOWER OR HAVE UNDER-WEAR FOR EVERY HOLIDAY OF THE YEAR…. IF YOU PREFER YOUR ICE-CREAM IN A BOWL INSTEAD OF A CONE, OR YOUR BEER IN A GLASS INSTEAD OF A BOTTLE IF YOU FART IN THE BATHTUB AND IT MAKES YOU GIGGLE OR YOU STILL PLAY HUNGRY HUNGRY HIPPO'S AND YOU HAVE NO KIDS…..hahaha….
I hope I made at least one person smile today ;D hahaha
byeeeee
---